Dr Shan, the vice president of Epihouse ,attended"SSL China 2018"and gave a excellent report
From:EPIHOUSE
Date:2018-10-26
Hits:1886
23th Octorber 2018, the 15th China international forum on solid state lighting(SSL China 2018) was held in Shenzhen convention&exhibition center. Many experts,scholars,industry leaders and relevant people participated the forum from home and abroad.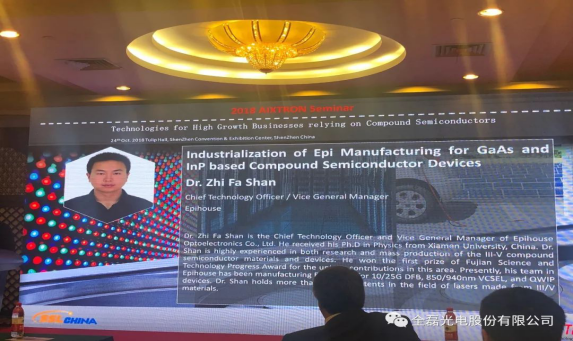 Dr Shan,deputy general manager of Epihouse ,shared a technical report titled"GaAs/InP base compound semiconductor epitaxial wafer industrialization"in special session of SSL China 2018, named"Technology for the fast-growing industry of compound semiconductors".The report attracted wide attention from experts and scholars in the industry,and many of them had in-depth exchange with Dr Shan after the meeting.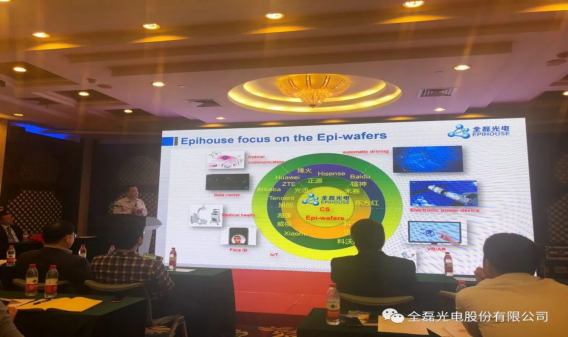 China is the world's epitaxial wafer and chip production hub, Epihouse absorbed in III-V compound semiconductor epitaxial wafer manufacturing ,continued to contribute to the compound semiconductor industry for the world.